Become a more confident and effective SEO professional
Join over 10,000 SEO professionals and improve your communication, business and consulting skills.
The newsletter is completely free. Check out the full archives here.
"One of my new favourite SEO resources. Tom uses his experience to offer advice on one of the hardest parts of SEO which is "getting things done". Can't recommend the content enough"
"To level up strategically, @tomcritchlow's SEO MBA free newsletter gives perspectives I haven't seen elsewhere."
Courses Designed for SEO Professionals
Advance your career with business, leadership and communication skills from the SEO MBA
Executive Presence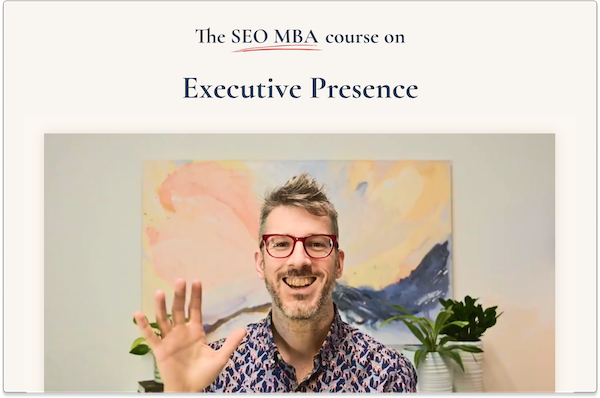 Designed for senior level SEO professionals who are working with senior stakeholders, whether working in-house or agency-side.
This course will help you get budget and buy-in for your work. Take the course and learn how to:
Create buy-in & budget for your work
Communicate effectively with senior stakeholders
Build a business case for your projects
Work cross-functionally to get things done
The Art of Client Management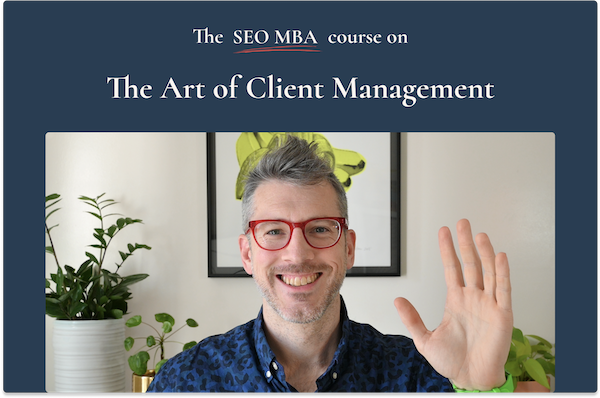 Designed for agency SEO professionals, whether sales, account managers or consultants.
This course will help you manage expectations, and retain clients more effectively. Take the course and learn how to:
Manage client expectations
Build trusted long-term relationships with clients
Tie your recommendations to business value
Retain and upsell clients more effectively