For the first time the SEO MBA course on Executive Presence is being taught live! Join a small group of peers to build the skills and capabilities that you need to have more impact in your career.

The live online cohort is designed for mid-level and senior SEO professionals to improve how you work with senior stakeholders, challenging clients and cross-functional teams.

Join me in the 5-week cohort that starts April 24th.
The biggest challenge for SEO professionals is not knowing
what

to do, it's knowing

how to get it done

Do you recognize any of these?

- Difficulty getting buy-in and budget from executives
- Challenges demonstrating the value of SEO
- Lacking confidence presenting SEO to the C-suite
- Not getting the resources you need to get things done

You're not alone.

Industry surveys consistently rate buy-in and influence as the biggest challenge:
"The top 5 SEO challenges are all resource and execution challenges" - source
"43% of people cite lack of buy-in or resources as the biggest risk to SEO success." - source
"The average SEO at a big company has been waiting over six months for their highest priority technical change and doesn't anticipate seeing it deployed for at least another six months" - source
SEO fundamentally requires other teams to invest their resources in our projects, whether it's the product, engineering marketing or editorial teams.

This course isn't about technical audits or keyword research. This course focuses on the business, leadership and consulting skills that you need to be more effective in your job and operate at more senior levels of business.
For SEOs who want to level up their career
For in-house & agency SEO professionals who need to convince clients and senior stakeholders to give them budget, resources and buy-in for their work.
After completing the course you'll be able to: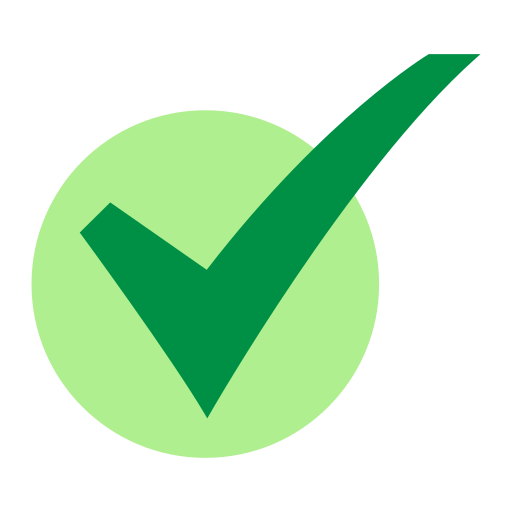 Build a business case for SEO initiatives and a full financial model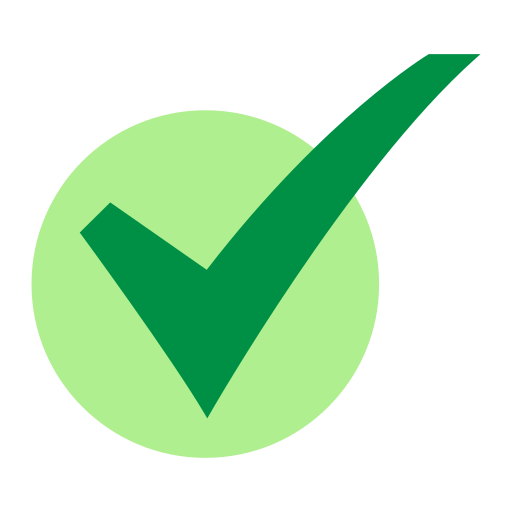 Create effective, compelling presentations for senior executives and the C-suite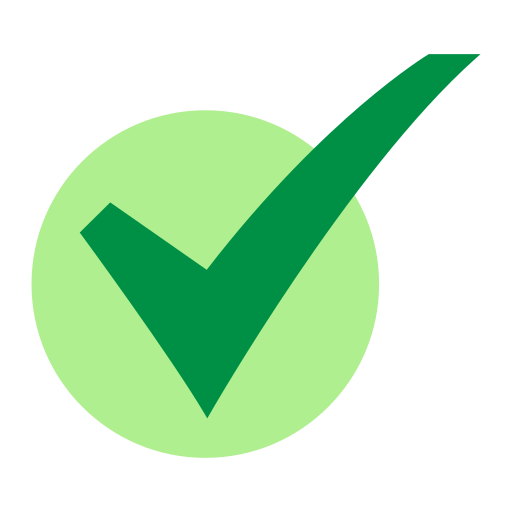 Get buy-in and secure resources for strategic SEO initiatives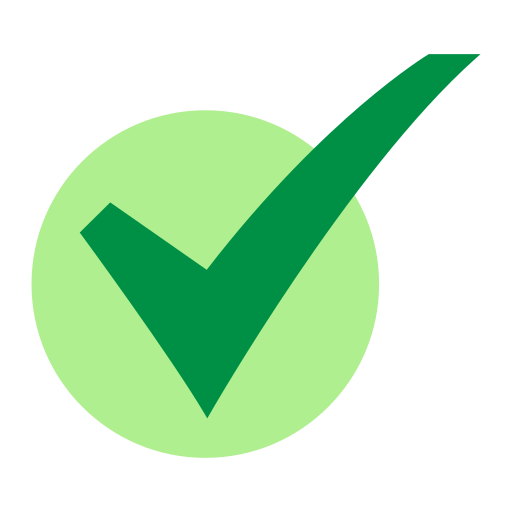 Work cross functionally to get things done inside large organizations
What You'll Learn
Week 1:

Good SEO Strategy

Learn how to create an effective SEO strategy that's more than just a list of things you want to get done. Learn how to create compelling strategies that are credible and aligned with stakeholders.
Week 2:

The Value of SEO

Learn how to connect SEO to business value and revenue, including hard to measure projects like link building. Deepen your appreciation for business models and how they dictate what gets funded.
Week 3:

Investment Models

Learn how to create a financial investment plan and business model for large initiatives. Understand how to manage stakeholders to get buy-in and get key information to create compelling financial models.
Week 4:

Effective Business Presentations

Learn how to structure clear communication, from writing emails to full strategy presentations. Get comfortable at managing upwards and put together a strategy presentation the same way McKinsey does.
Week 5:

Getting Things Done

Learn how to find alignment with other teams, manage resource asks and navigate organizational politics. Improve your communication with senior stakeholders and find out why pre-agreeing is essential to getting buy-in and budget.

Every week is a mixture of video, assignments live instruction
What People Say
"The course ended last week and it has already helped our entire agency communicate better and close 2 high quality six-figure deals."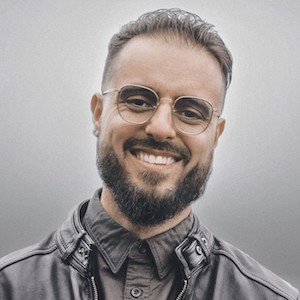 Leigh Wasson
Chief Marketing Officer, Supreme Optimization
"I highly recommend this course to SEOs who are looking to level up their strategic skills. Tom shares processes and examples that are applicable to those client-side, agency-side and solo consultants. It's extremely actionable and includes lots of learnings that I embedded in my day to day work. Most importantly, I now feel much more confident presenting my SEO vision to leadership and executive teams."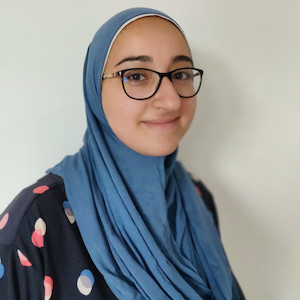 Areej AbuAli
Founder of Crawlina, Creator of Women in Tech SEO
"Tom Critchlow's SEO MBA course is one of the very few SEO courses that are worth 10x the cost. If you're interested in stepping out of the weeds to get buy-in with decision-makers at the executive level, this is a must-take course."

Greg Bernhardt
Senior SEO Strategist, Shopify
"The course does an excellent job of providing conceptual frameworks and grounding them with targeted examples and templates. The lessons from this course have already helped my team deliver better for our clients, and I strongly recommend this course to other teams and individuals."

Justin McKinney
Head Of SEO, Wpromote
Need more? See over 30 testimonials for the course here.
One cohort, two timezone options
The live cohort runs for 5 weeks. Every week there are two 90-min sessions:

Monday live instruction sessions explore the learning, show examples and have room for discussion.

Wednesday studio sessions are for sharing examples, exercises and working sessions to apply the learning either solo or in groups.
The Monday and Wednesday sessions happen at two times (9am / 3pm EDT) so that they are accessible to a variety of time zones and schedules. Join whichever time suits your schedule better or switch between times if it fits your schedule..
Can't make this schedule work for you? Check out the self paced course.
Show me the time zone calculator

| Time Zone | Morning Timezone | Afternoon Timezone |
| --- | --- | --- |
| US - ET | 9:00 am | 3:00 pm |
| US - CT | 8:00 am | 2:00 pm |
| US - PT | 6:00 am | 12:00 pm |
| UK (GMT+1) | 2:00 pm | 8:00 pm |
| SYD (AEST) | 11:00 pm | 5:00 am |

Note: daylight savings time has already switched in the US, but changes soon in the UK and other places. The above time zones are calculated to be accurate for the dates of the cohort, not for today (hopefully!). Look up the morning timezone here and the afternoon time zone here.
An interactive 5-week experience
In addition to the weekly live video sessions there are assignments for you to work through and a dedicated private Slack group for discussion, peer feedback and advice.
Use the Slack discussion to stay on top of the course learnings, ask for advice and get help applying the ideas to real work projects that you are working on.
A course with immediate impact
The course is designed to be immediately applicable. The weekly assignments are not theoretical exercises, but rather they're prompts and exericses that you can apply to real projects.

Come with a strategy that you need to work on and leave the course with a more credible and compelling strategy.
Plus, included in the course:
Essential Templates
Three SEO investment model spreadsheets and a full SEO strategy presentation template.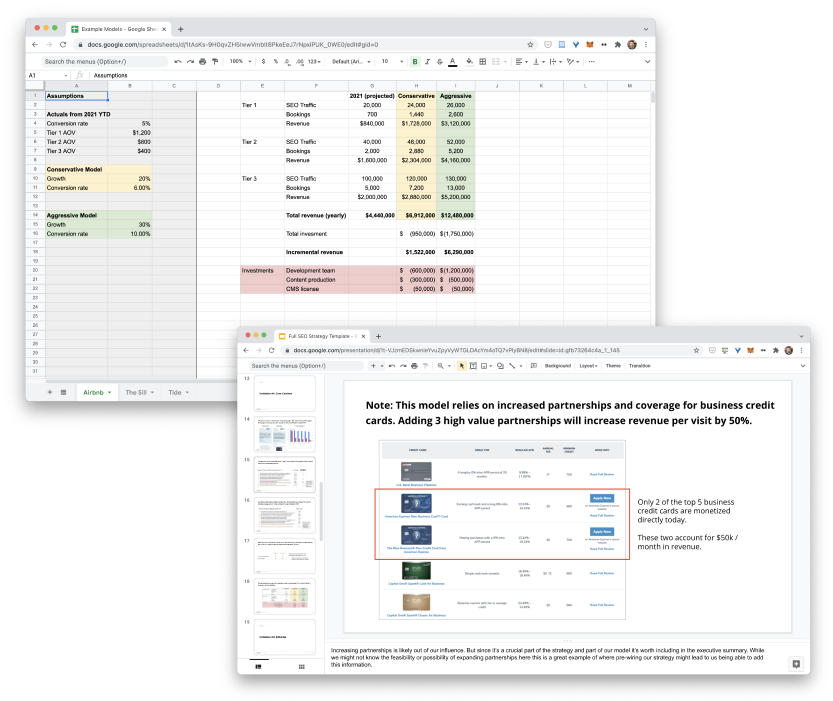 Practice Scenarios
Full simulated examples to apply the knowledge from the course or prepare for an interview.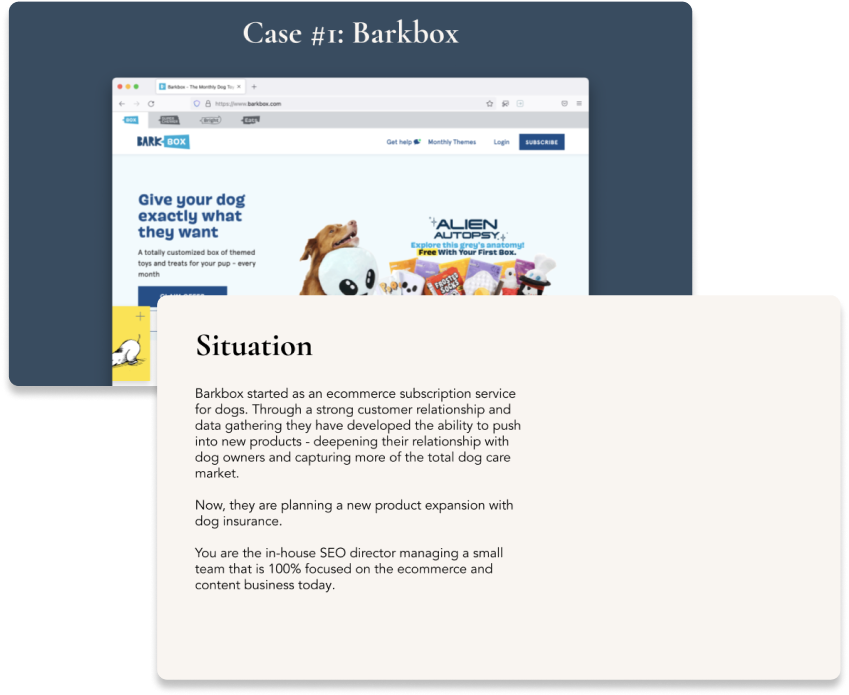 Hi, I'm Tom Critchlow
I've worn many hats in my career - working in-house, agency-side and as an independent consultant. I've worked with clients like the New York Times, Etsy, Dotdash & Google.
My work is currently 100% focused on working with CEOs and executive teams and I see first hand the challenges SEO professionals face in getting their work the buy-in, budget and resources it needs.
In my consulting work, I've helped companies structure large scale SEO investments and led hiring for senior SEO roles.
What I've seen is that there's a big skills gap in the market for technically competent SEOs to gain crucial business skills in order to operate at the most senior levels of business.